11.01.2012
The "IT" list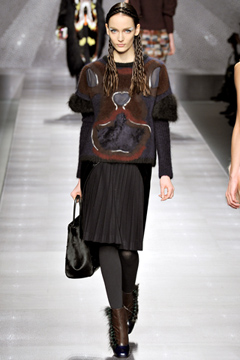 Every season, people ask what's on my shopping list and I have to break the news that I don't have one. I am usually inspired by the runway shows and fashion magazines and I keep a mental note of general "need" categories (e.g., knitwear, white shoes). On the other hand, I can easily give a list of my favorite collections. This season, it is Fendi, Gucci, Lanvin and Celine. All four are trendsetters. You'll find clothes inspired by these designers at Zara, H&M and Topsop without a doubt.
At Fendi, it was all about the shoulder. Whether raised, puffed or furred, the shoulder is the focal point. My favorite ensemble is the gray wool top with puffy shoulders and cropped trousers. Knitwear was shown with a variety of textures on one piece, such as fur, mohair, and mesh (see above). The look is luxurious and casual chic. We expect nothing more from Mr. Lagerfeld!
Lanvin had the most beautiful dresses. Bright colors, amazing shapes, exquisite jewelry. The end.
At Gucci, Frida Giannini showed the romantic goth equestrienne. I fell for this the moment I saw it on the runway. First, I LOVE anything equestrian and Frida made it interesting with pants in a deep bordeaux brocade. Add a black wool cape and you will not be missed. Very little red riding hood with an deliciously evil twist. Watch for brocade. It will be everywhere.
Finally, Celine continues to change the shape of things. From her oversized coats to the sport motif running throughout the collection, creative director Phoebe Philo did not disappoint. If there is an "IT" item of the season, it is Celine's pointy white wedge pump. I miraculously tracked down a pair but they didn't fit. I desperately tried on three sizes but had to let them go. Tthere's nothing worse than spending a fortune on a fabulous shoe and having it sit in your closet!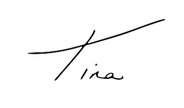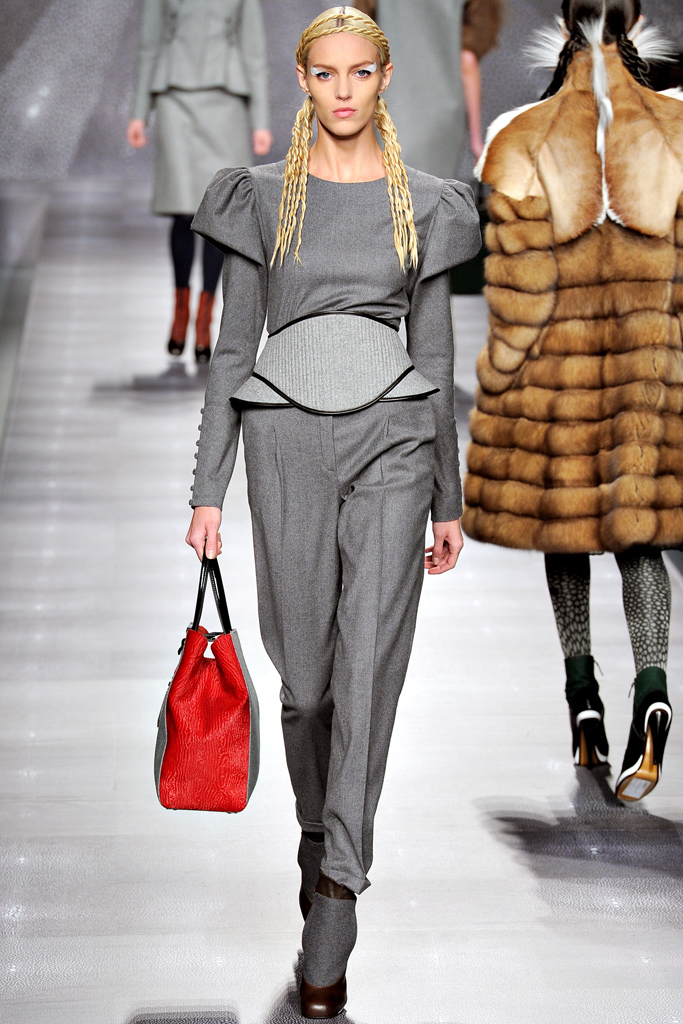 Subtle sophistication at Fendi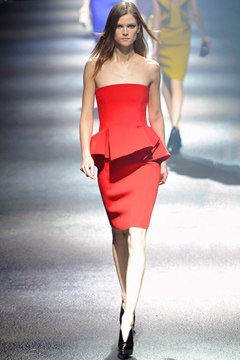 Bright colors at Lanvin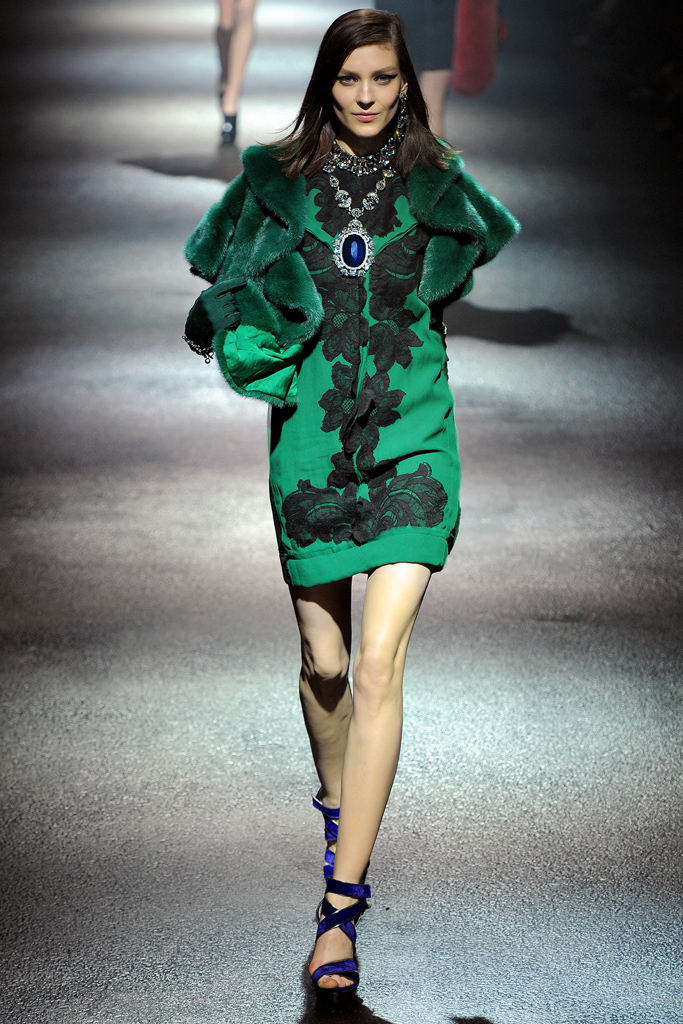 Trademark Lanvin modern glamour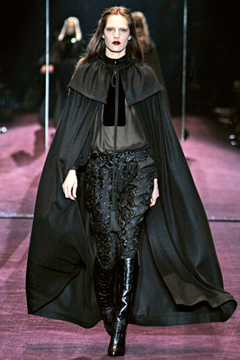 Gucci's goth princess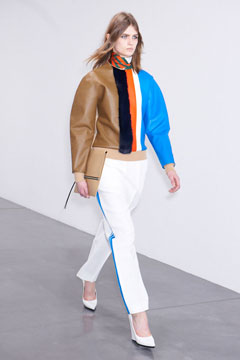 Celine's sporty look with the "IT" shoe. All images above via style.com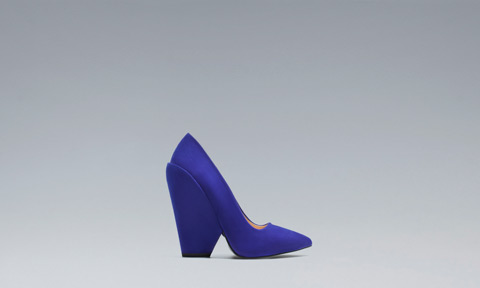 From Zara, inspired by Celine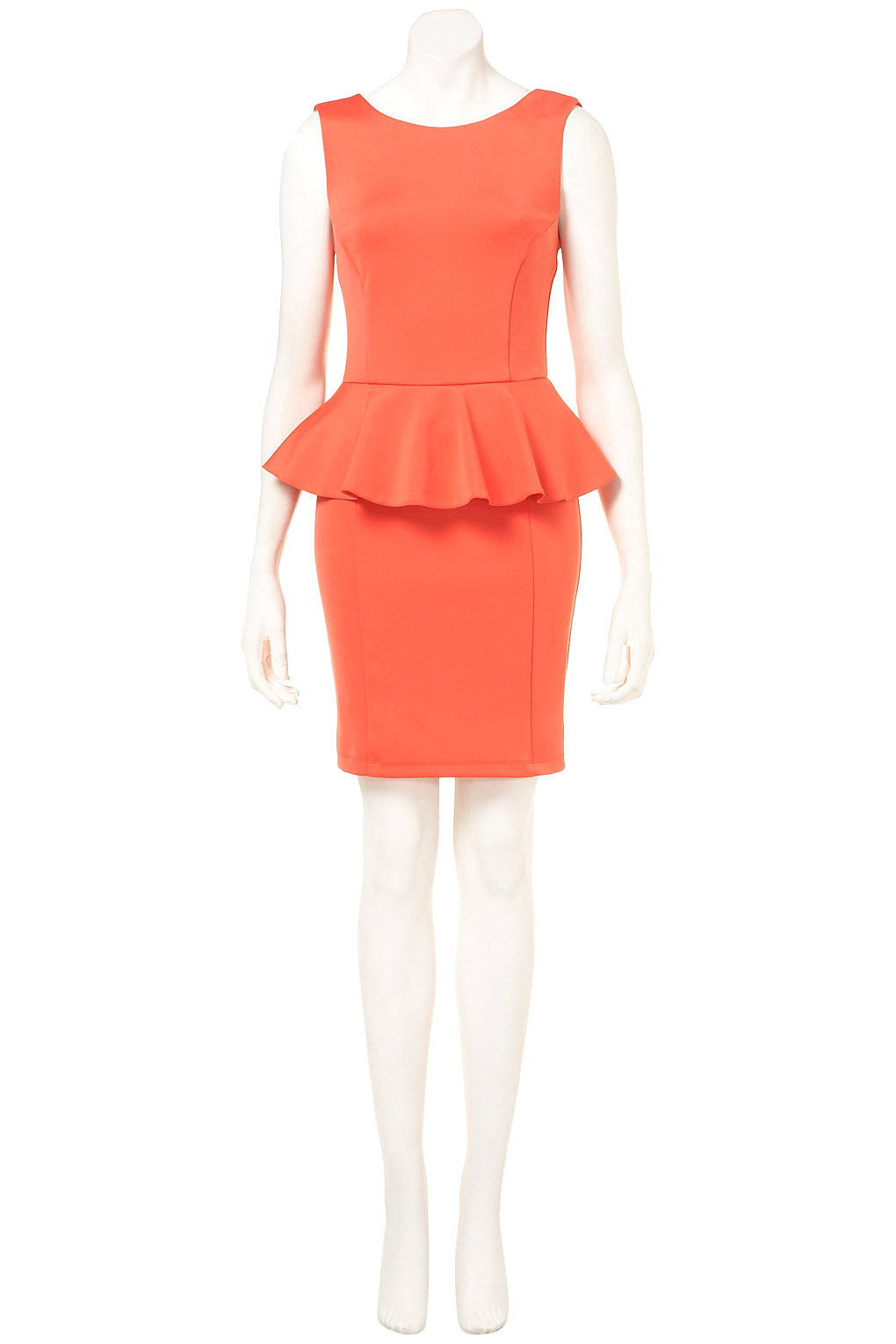 A Lanvin-inspired Topshop dress
CATEGORIES: Beautiful things