09.12.2013
A Maine Wedding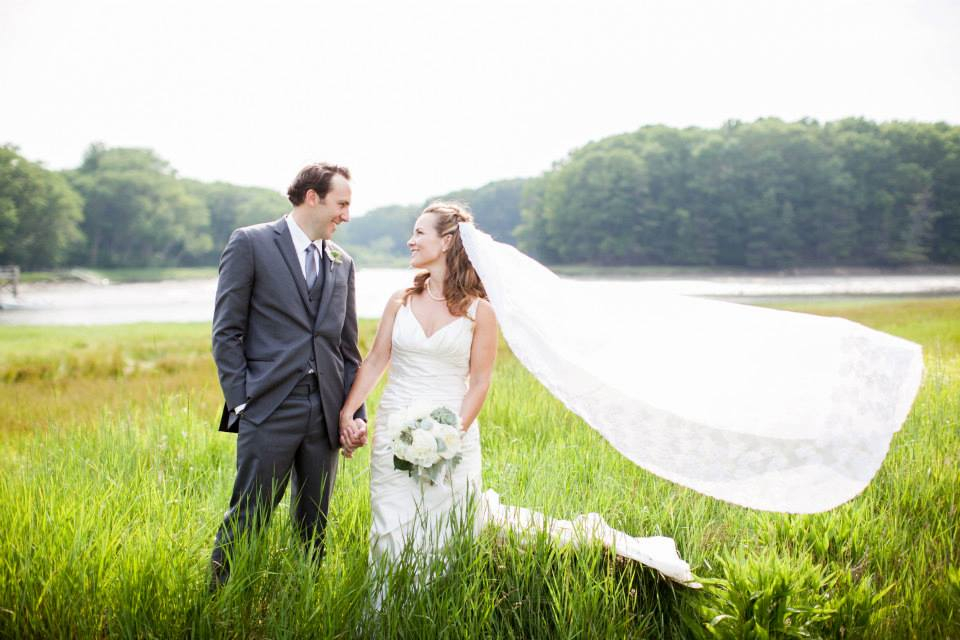 At this point in my life, the real friendships that I have formed over the years are those that I cherish the most. The people you know you can count on no matter what, who would be at your side in a heartbeat if you need them. Some are relatively new friends, and others are lifelong, childhood friends who have been there for as long as I can remember. Regina, who has remained a steady presence in my life since fifth grade, is one of those people. In June, she married her soulmate Mark in York, Maine, and I was incredibly honored to stand beside her as a bridesmaid.
The ceremony was incredibly personal from start to finish. The bride's brother, Neil, officiated the ceremony at the lovely and historic York Golf and Tennis Club. Literally every single detail had a special meaning attached. The couple was married under an arbor built by the groom from driftwood that his family had collected from the beach over the course of the year (Mark's adorable nephews even took part). The box that held the programs was made by Mark's grandfather, place-card holders came in the form of hand painted shims made by the groom, and the calligraphy was done by our high school classmate, Margaret. The image on the wedding program was a mural painted by a local artist in the 80's, and it has a very special significance to Regina. Ten years ago, the bride had a vivid dream of a very specific bucolic landscape, an image she never forgot. When she walked into Foster's (where the rehearsal dinner took place) for the first time, she stopped in her tracks when she saw the image she remembers vividly from that dream. If that isn't a sign that this union is meant to be, then I don't know what is!
The flowers were ikebana inspired in honor of Regina's grandmother who practiced the Japanese art of flower arranging every day after traveling exensively in Japan (Regina also lived in Japan and is fluent in Japanese). The arrangements, consisting of wild orchids, succulents, driftwood and moss, beautifully reflected the wild nautral beauty of Maine. Guests were given local taffy from The Goldenrod, which first opened in York, Maine in 1896, adding a sweet touch to the reception.
We ate, mingled, danced and sipped Maine Breezes until we were the last guests standing. Surrounded by friends and family and personal treasures, the couple's love was palpable. 
It was a magical weekend.
* All photos courtesy of Geneve Hoffman Photography (except the final three that I took!)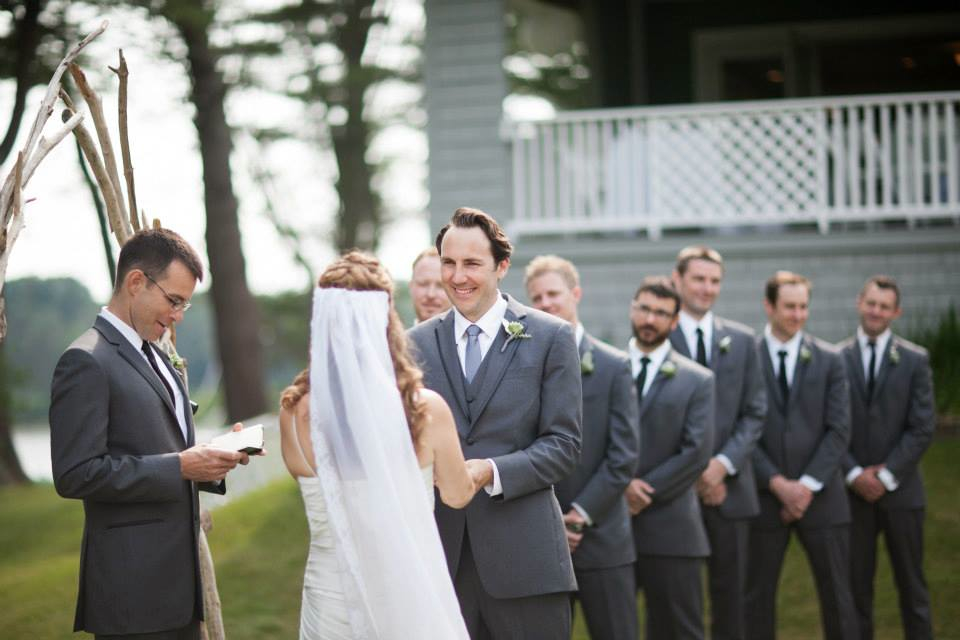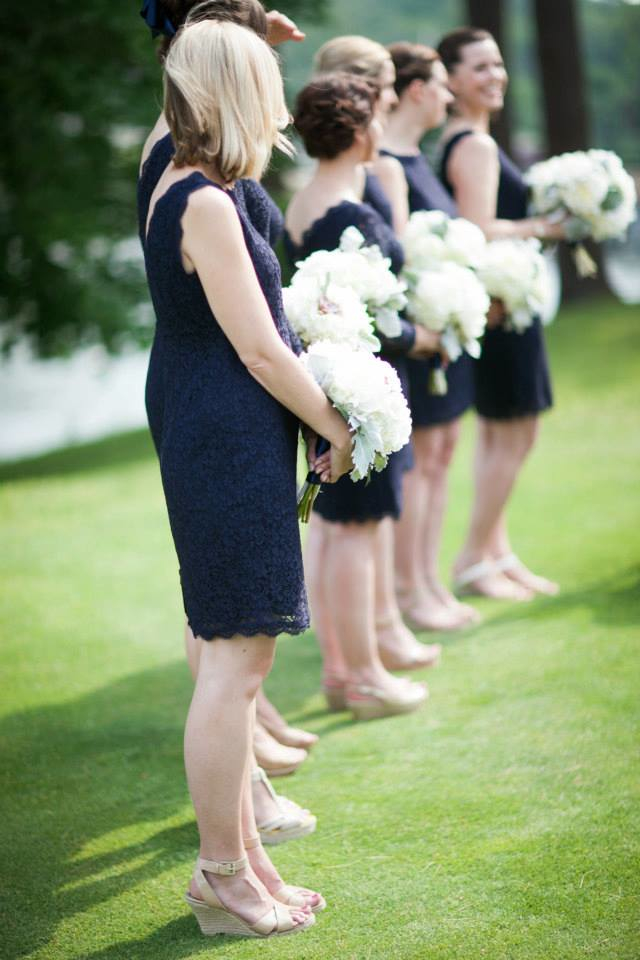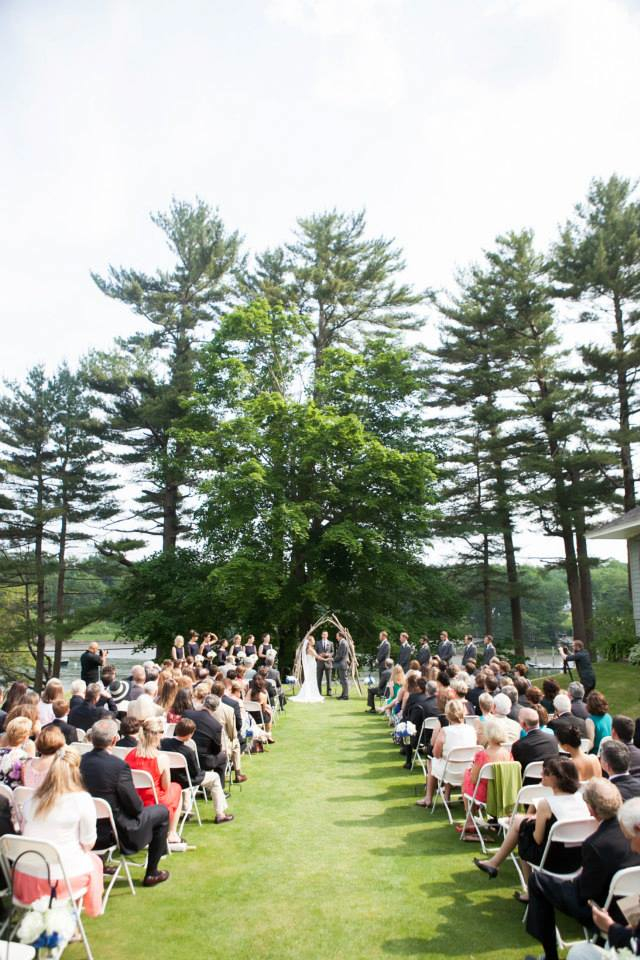 The couple under the beautiful arbor that Mark created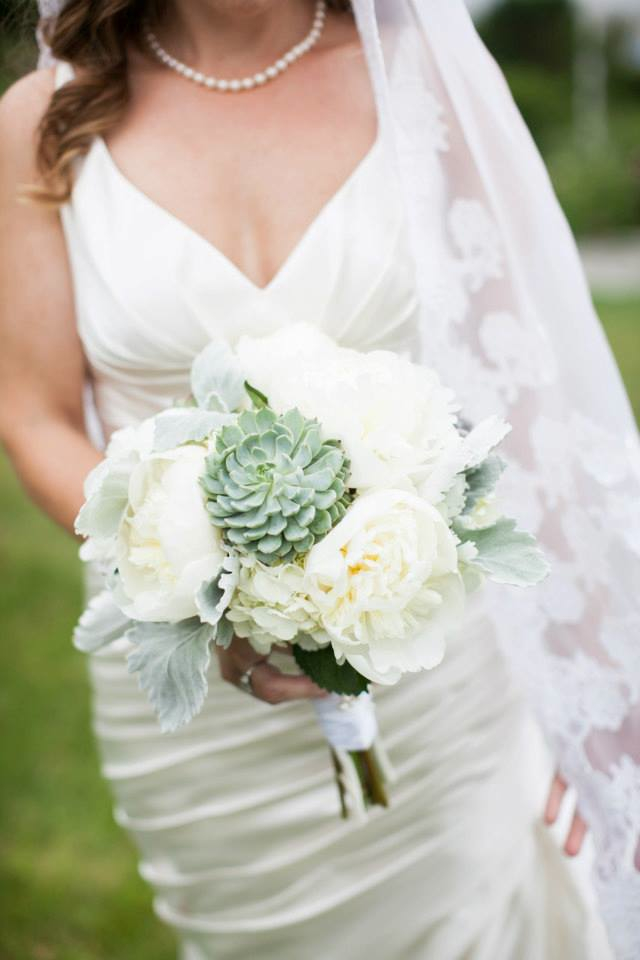 I loved the combination of the soft white flowers with succulents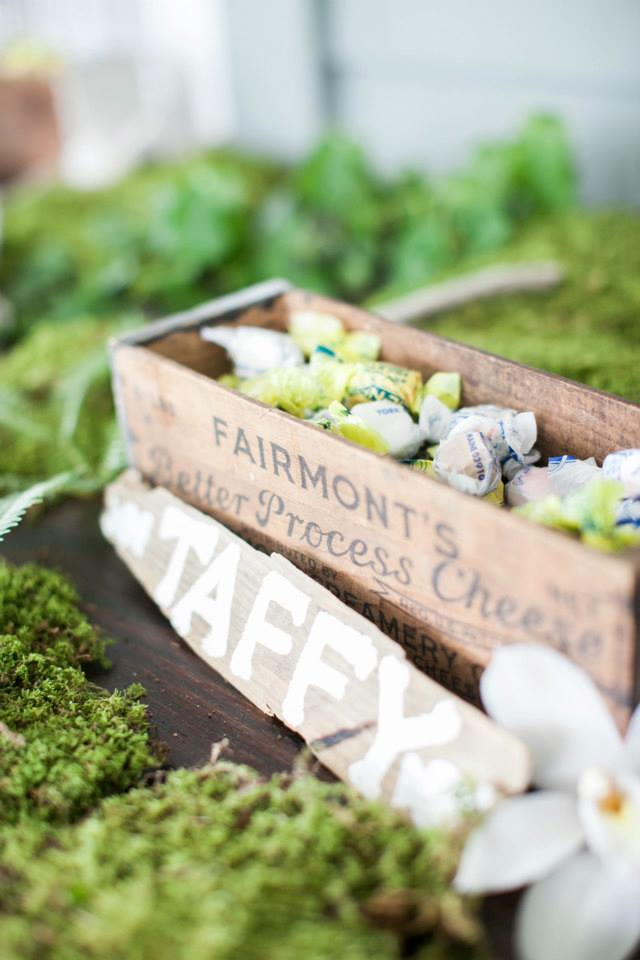 Marks and Regina's hand made sign and a crate full of local taffy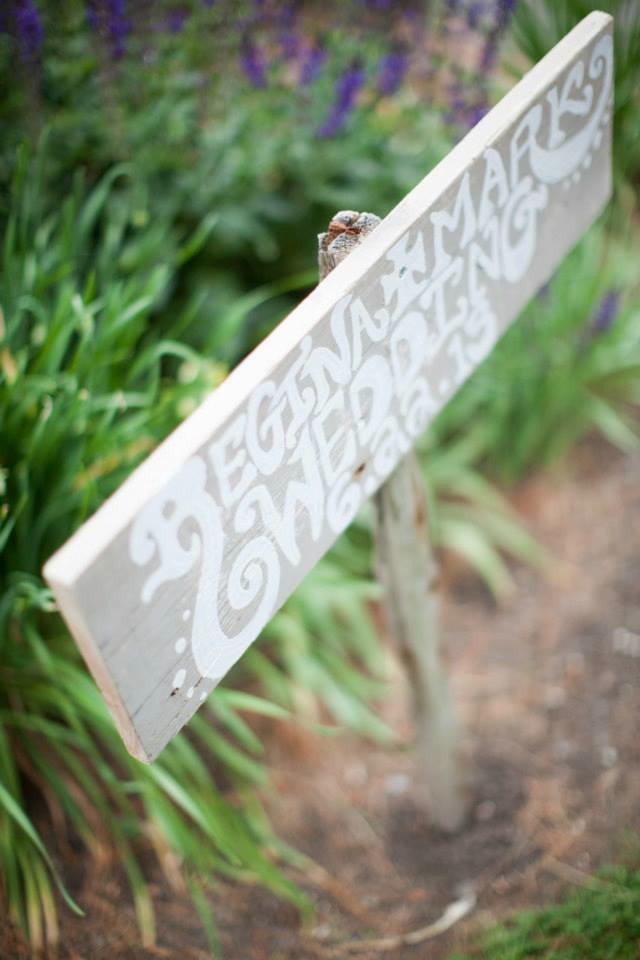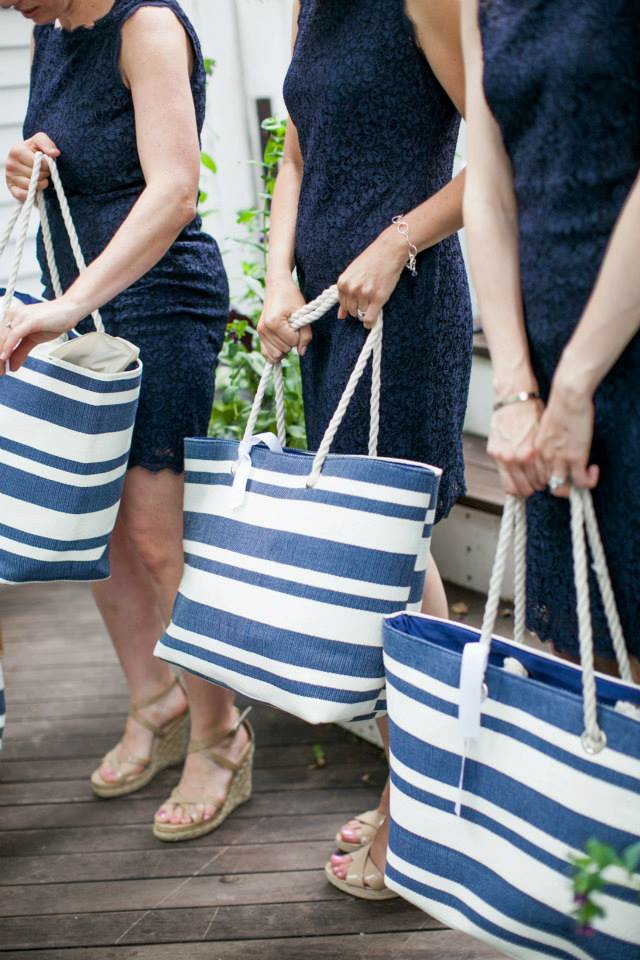 Our bridesmaids bags held a beach cover-up, flip flops, a small tote, a silver bracelet, and an embroidered handkerchief.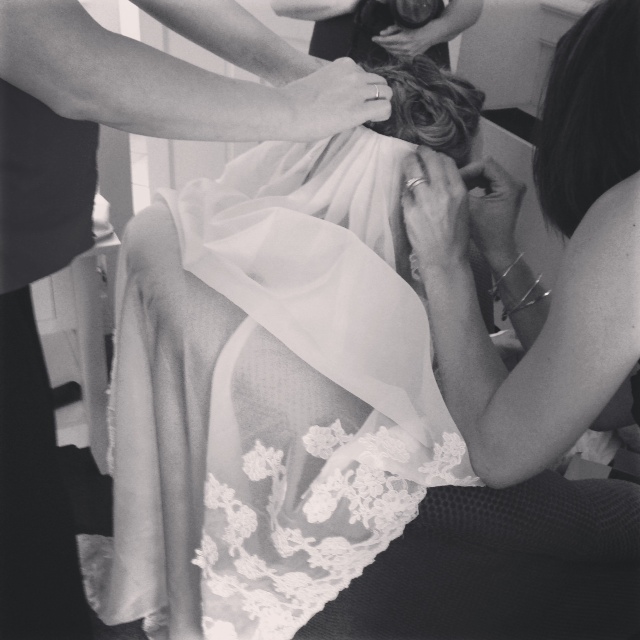 Regina wore her sisters veil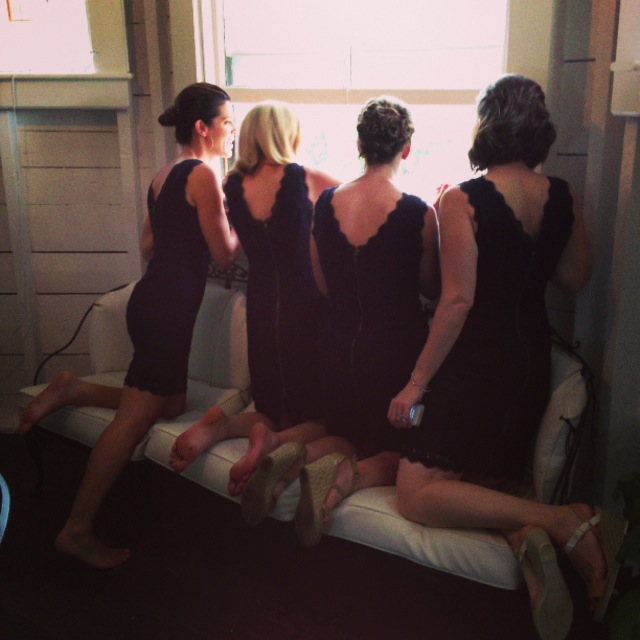 We all took turns watching the guests arrive before the ceremony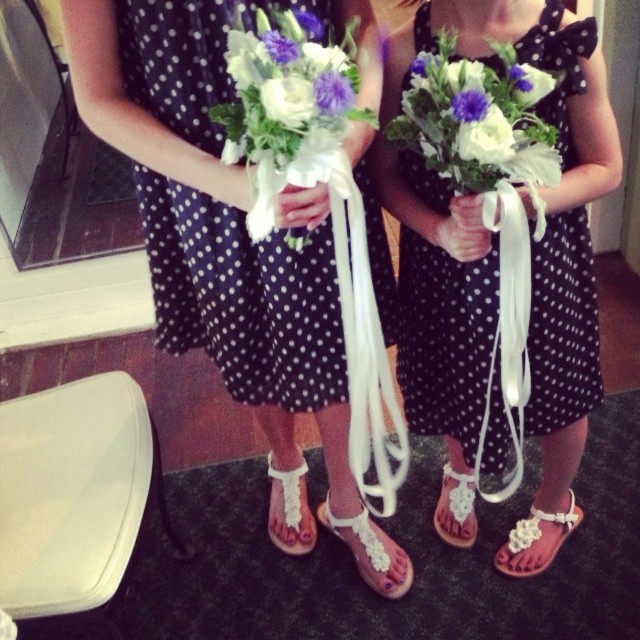 The beautiful flower girls in sweet polka dots
CATEGORIES: Places, Beautiful things