09.28.2013
A photoshoot at home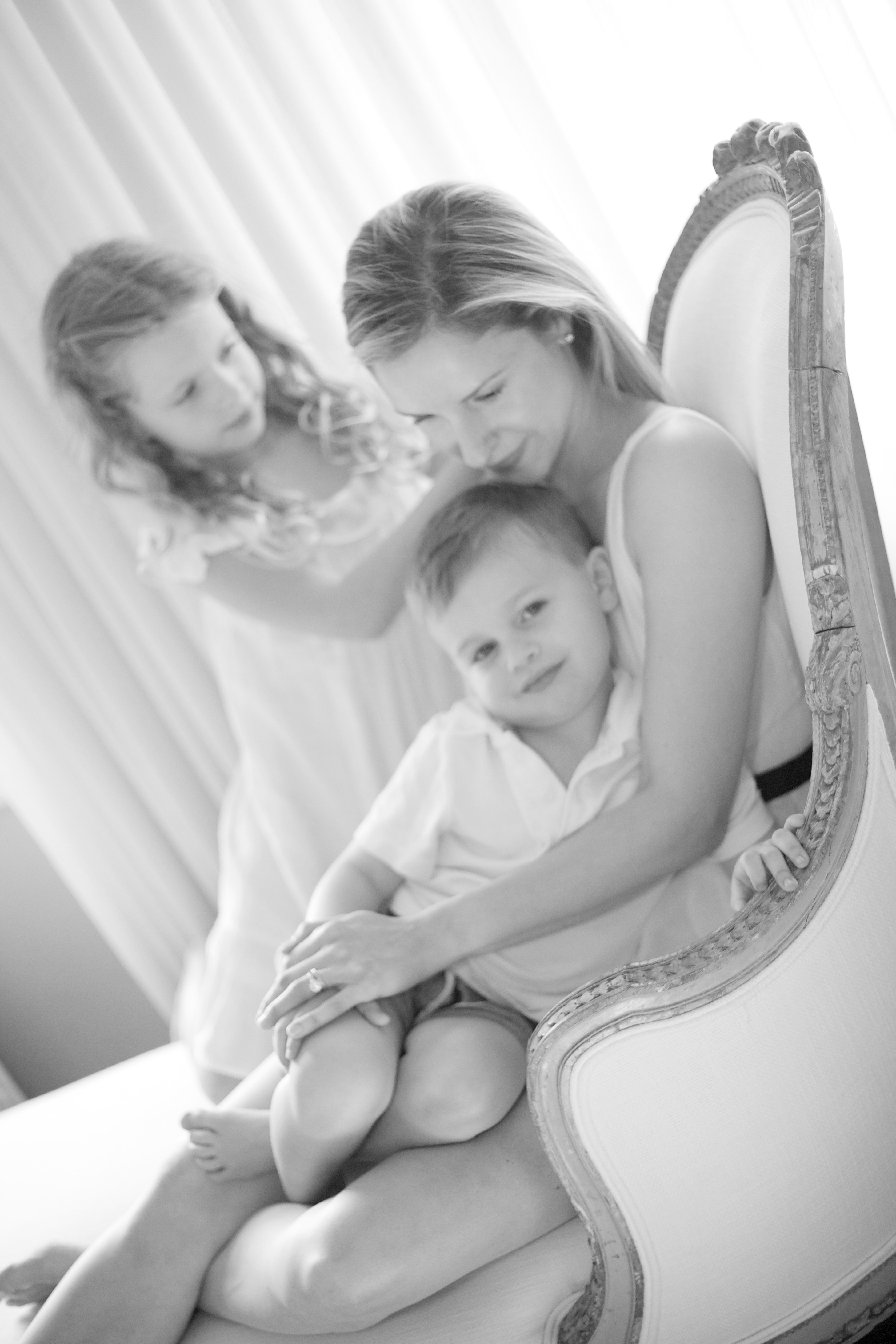 When my friend and talented photographer Tiia Norsym (who also happens to be co-owner of the amazing Kids Science Labs in Chicago), suggested that we do a photoshoot, I was a little hesitant. I love having the kids photographed, but I never choose to be included in pictures unless it's a shoot that's related to business (and even then, I'm terrible in front of the camera!). I thought about one of my previous posts that was inspired by an article in the Huffington Post about getting moms back in family photos, and decided to get over my discomfort.
Tiia wanted to recreate some of the childhood memories with my own kids. I will never forget sitting on my parent's bed watching my mom get dressed, put on her makeup and then finish with perfume. Those vivid memories are part of the inspiration for my fragrances. My own children also love to watch me get dressed when my husband and I go out at night. My daughter is always interested to see what I am wearing, and last weekend my 3-year old son actually said, "Mommy, I want to see you...and smell you". He literally walked over and smelled my wrist, closed his eyes and said, "mmmm".
Working with Tiia to capture these moments with the kids was a dream. Our photoshoot started out with the kids on the bed watching me get ready, then looking at some of my vintage perfume bottles, before quickly moving to a big snuggle fest on the settee (that belonged to my great-grandmother!). The kids and I love Tiia and we all felt completely comfortable with her, so the shoot was a blast. We will all cherish the photos for a lifetime.
Here are a few of Tiia's shots from our shoot...