12.08.2013
Thanksgiving at Home
I don't think I have ever felt less prepared to host a Thansgiving than I did this year. We have been renovating our kitchen, so for two weeks before Thanksgiving, I did not use the kitchen for anything except grabbing snacks from the fridge. We spent five days prior to Thanksgiving in Virginia visiting my husband's family, and my parents arrived in Chicago before our return. Despite the chaos and lack of time to stock up on groceries to prepare for houseguests, it all went off without a hitch.
We prepared some of our traditional Thanksgiving favorites, and added a few new dishes that may become staples, like a simple almond and pear tart and popovers that were a little tribute to the Yorkshire Pudding we fell in love with during our two years in London. I can't get enough of anything made from pumpkin, so over the holiday I took advantage of the opportunity to make pumpkin pancakes for breakfast, a healthy pumpkin dip for the kids, and our favorite pumpkin muffins.
For our table, I went with a simple white and silver theme. My favorite part of the place-settings was the place cards. I used vintage postcards I collected 15 years ago at a flea market in New York, and had a talented neighbor do the calligraphy. I had my neighbor add the names that the kids call my parents to make them a little less formal. I loved the beautiful nautical scenes, which always remind me of my father and his love of sailing and the water. The cards have traveled with us from New York to London to Chicago, and I'm so happy that I finally found a use for them (and they are now a special keepsake). I loved that most of the cards had beautiful hand written notes on the back. It was so much fun to see that they all had unique history before they ended up in that flea market in New York.
It was a wonderful break from our hectic schedule, and a great excuse to focus on family, food, and establishing family traditions for the kids.
Here are a few shots from our home (and a peek at last year's Thanksgiving here)....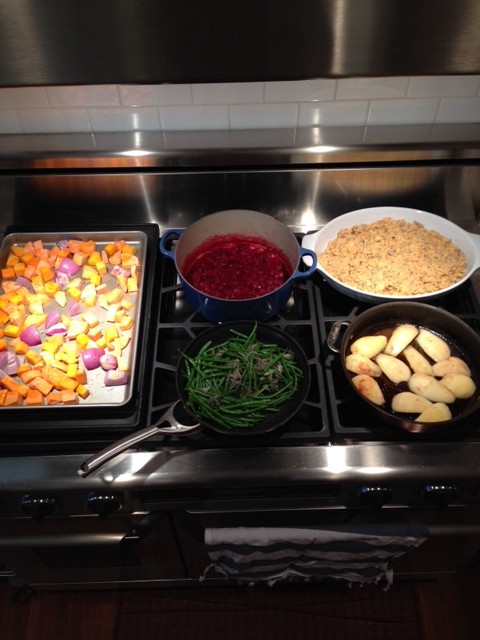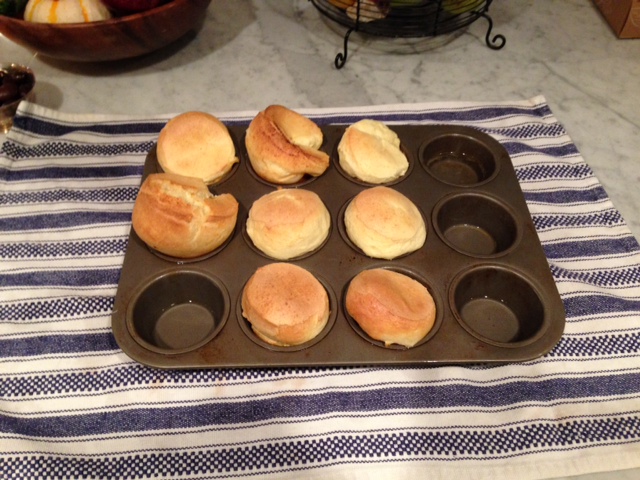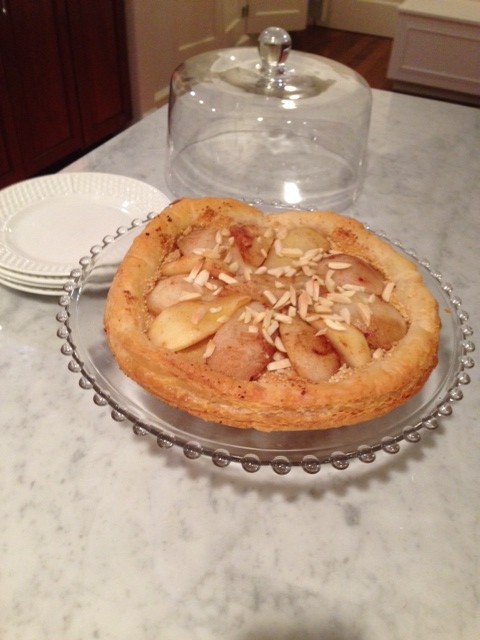 The pear tart that I am already looking forward to making again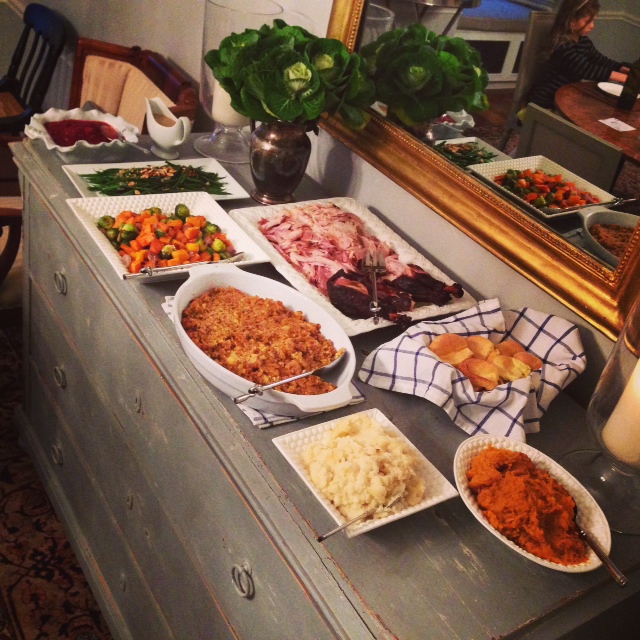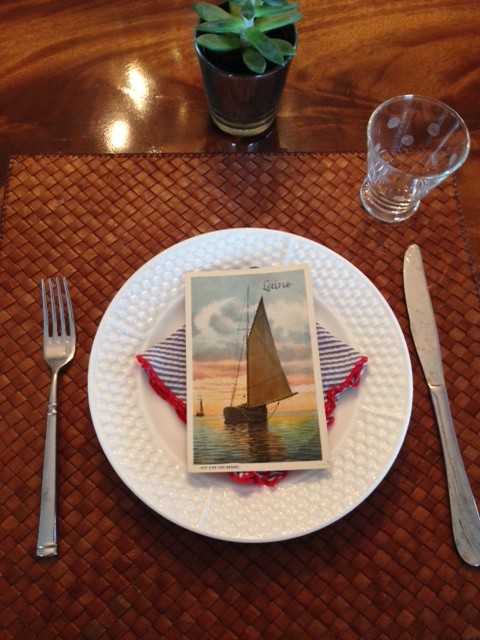 The kids place settings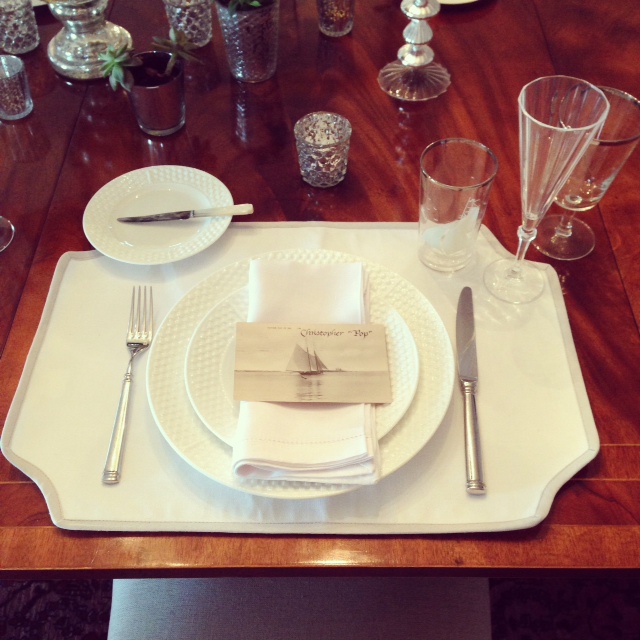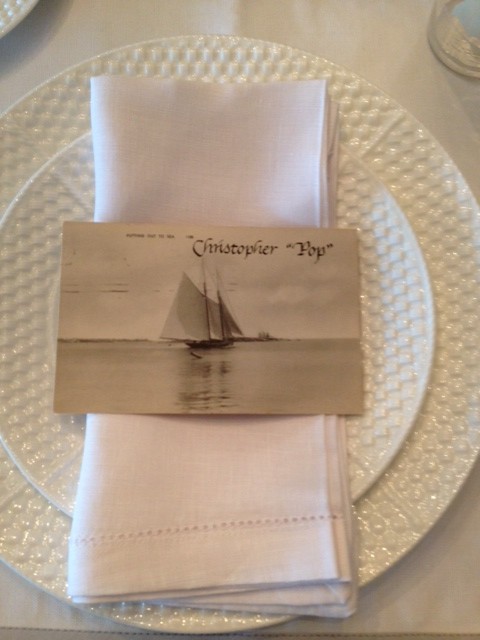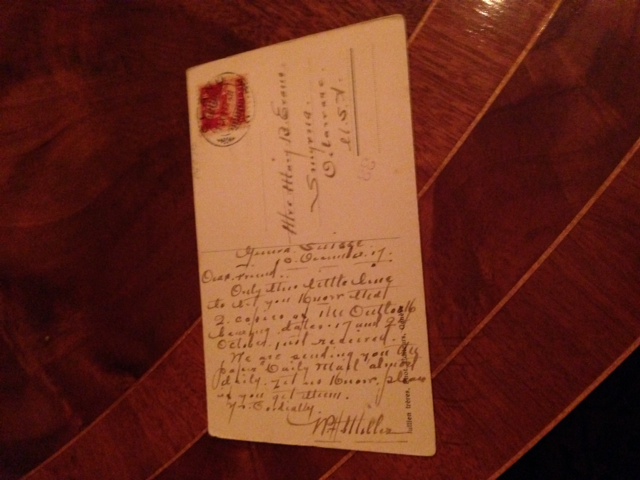 The back of one of our place cards. I love the beautiful handwriting.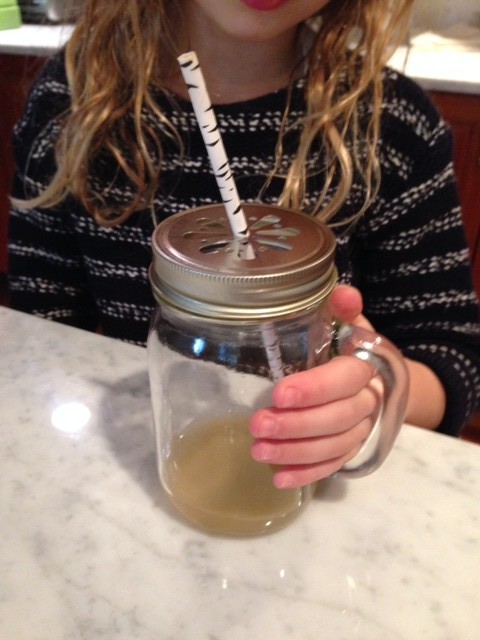 The kids decided that apple cider tastes better in a mason jar
pumpkin dip with apples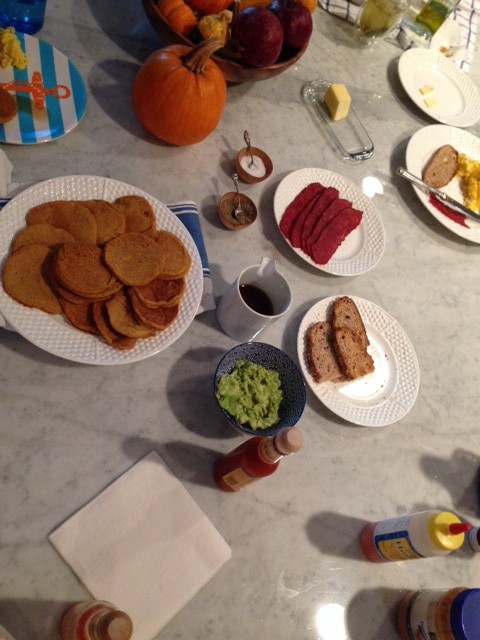 Our post-Thanksgiving brunch: pumpkin pancakes, eggs and turkey bacon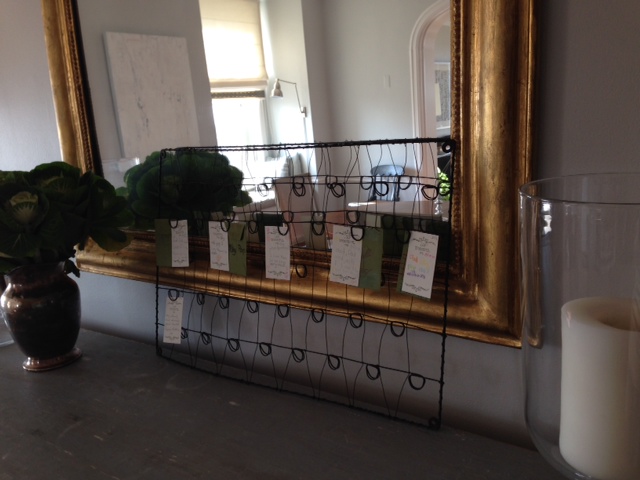 Our "thankful" cards that will be displayed throughout the holidays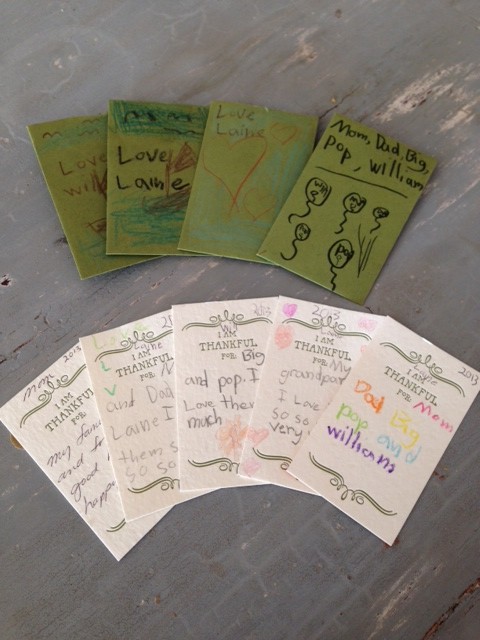 Thankful
CATEGORIES: Kids and family, Beautiful things