02.17.2013
Tribune photo shoot at Tina's apartment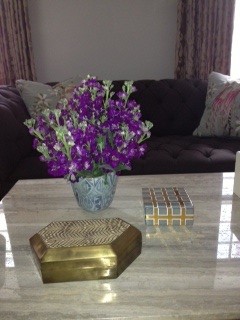 Last Friday, the Tribune came to photograph our house. I was out running errands in the morning and when I returned, the house had been transformed with flowers in purple and white, and every single vase, pot and tray I owned was used, arranged and rearranged in the house. I kept thinking how do I replicate this every day of the year! Our interior designer also brought in a few new pieces, such as an enormous white pot that he filled with flowering branches. It was also very interesting to watch the photographer at work. My seven year old son became his assistant. He hid behind our couch (look closely at the photo) and whenever the photographer's flash went off he had to turn our floor lamp on and off. He also took a few candid shots of the boys and me. My seven year old played on the marble foyer with his "wrestling guys," my two year lined up his Mickie Mouse and Disney figurines, and I was typing on my iPhone. That's how we roll!!! I can't wait to see the story next month!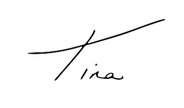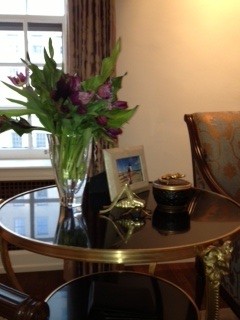 A old vase filled with purple tulips.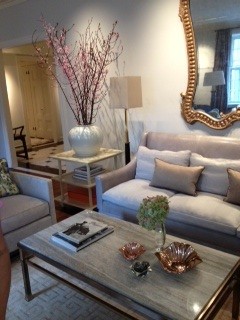 A view from our living room.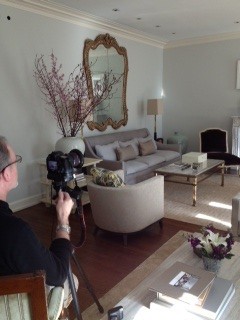 Alex hiding behind the grey couch waiting for the photographer's instruction.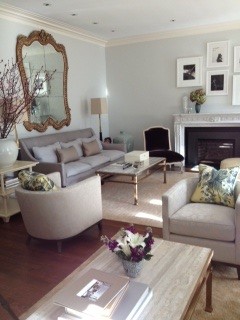 Another view.
CATEGORIES: Kids and family, Beautiful things